Josh found the Ulman Foundation while he was at Walter Reed for his initial cancer treatments.  It was during a particular difficult time as he and his fiancé ended their engagement shortly after they met with the oncologist and finding out the prognosis.  It gave him a purpose and he dove right in training for a journey from Baltimore Harbor to Key West, Florida.  He went on this ride three times – 2017, 2018 and 2019 and undergoing treatments at the same time.  To say he was a "badass" was an understatement.  In 2019 during one of our trips to Cincinnati for treatment he told me it might benefit me to go as a driver as he knew I needed support as well as a caregiver.  The only stipulation he said was that I couldn't go the same time as him.
After Josh passed away in 2020, my husband & I were invited to go to the sendoff at Ulman House but unfortunately Covid pandemic hit the USA and our trip was canceled.  Covid took a lot of the memorial things we wanted to do away for a few years but earlier this year I saw a post that the Keys to Keys was back on for 2022.  I signed up to be a driver and Josh was so right, I needed this.  It was an emotional trip at times but amazing how 30 people who didn't really know each other could become family in a matter of an 8-day trip.  I met so many amazing people, the staff from Ulman who organized and planned everything were amazing.  EVERYONE had a story where cancer had touched them in some way.  I was touched by a few who had lost their spouse or partner as it showed the love, I longed for Josh to have.  We stopped by the ocean where one of the member's visited the final resting place of their spouse.  The beauty of the spot and the fact that he shared this moment with us on that ride was so special.  It also was special to me as earlier this year one of the men Josh served with had passed away after being lost at sea off the Coast of Costa Rica, his mother spread his ashes along the coast of Florida.  I thought of Eric in that moment as the beauty of the ocean gave us all a sense of peace.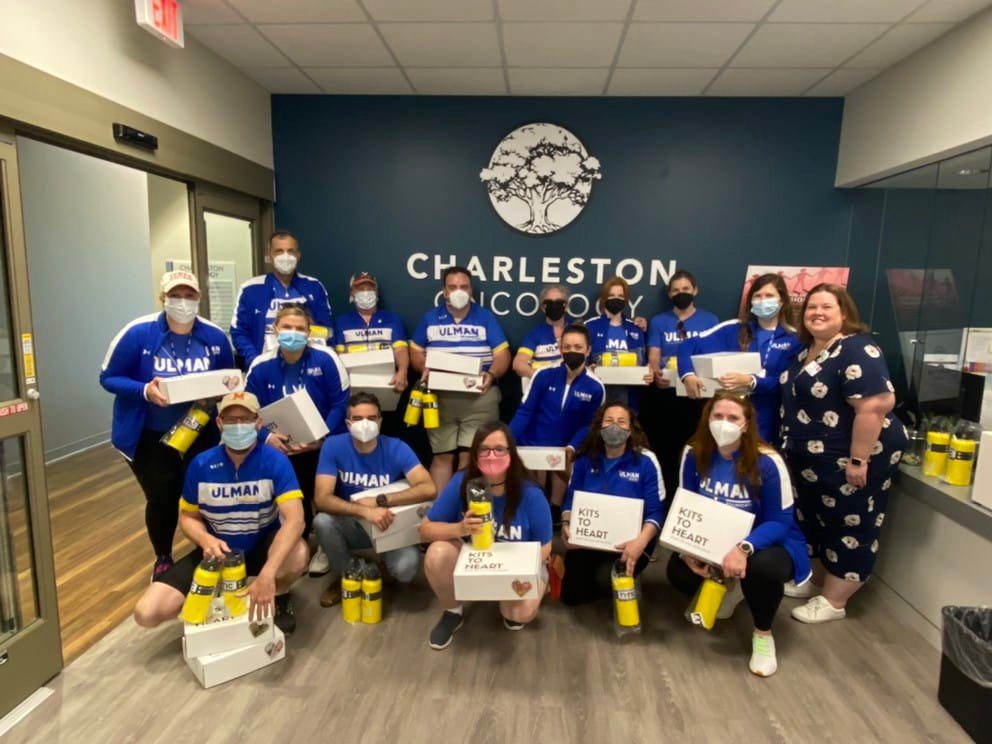 One day we split up into groups to visit the Cancer Centers in the area.  Our group visited the Charleston Oncology Center.  I wasn't sure how that would go as initially walking into the room with all the chairs saddened me as it brought back memories of the final days before Josh went into hospice and sitting with him as they gave him his fluids to try to get his electrolytes back up to normal levels.   We went back to two other patient rooms and it was there we visited with Suzanne, a patient with lung cancer.  We were there to cheer her up but instead she lifted our spirits.  Her love for the Lord and family brought back so many memories of my mom, Suzanne who was a Sunday School teacher and loved her family.  Suzanne got some good news as she was given the all clear for six months as the cancer was in remission.
On Century Day, the group of bikers I rode with had some initial difficulty as one of the bikers had trouble with his bike, it was a cracked frame and took him out of the ride.  Although disappointed he rode in the van with us and cheered the others on.   We were down to the final 20 miles and two of the riders that I finished in the faster groups came back to help bring our riders through to the finish line in Daytona.  Also, a staff member, Jules, got on a bike and had been wanting to ride so badly.  So, heroic of all three of them to help the group.  It was especially touching for me as one of our riders is dealing with the same cancer as Josh.   Josh had a rare cancer – neuroendocrine.  I was truly touched by her strength and she said she thought of Josh through the journey.  #zebrastrong   Three out of our five riders made it the full 100 miles and one took a break but finished with the rest of the team with the help of the more experience bikers.   The rider that had the broken frame was disappointed but a new story unfolded to make this even more touching.  Some of the other riders got together and found a bike on Craigs List and everyone pitched in towards the purchase.  The seller dropped off the bike at the hotel the next morning and Jeff was able to continue the ride from Daytona on to Key West.  To see first- hand the Ulman Family come together to help was such a beautiful site.  Josh had mentioned this many times how this family helped him through the tough times and I was honored to witness this first hand.  First by the riders coming together to help our team get to the finish line and the second was seeing all come together to help another rider finish their journey.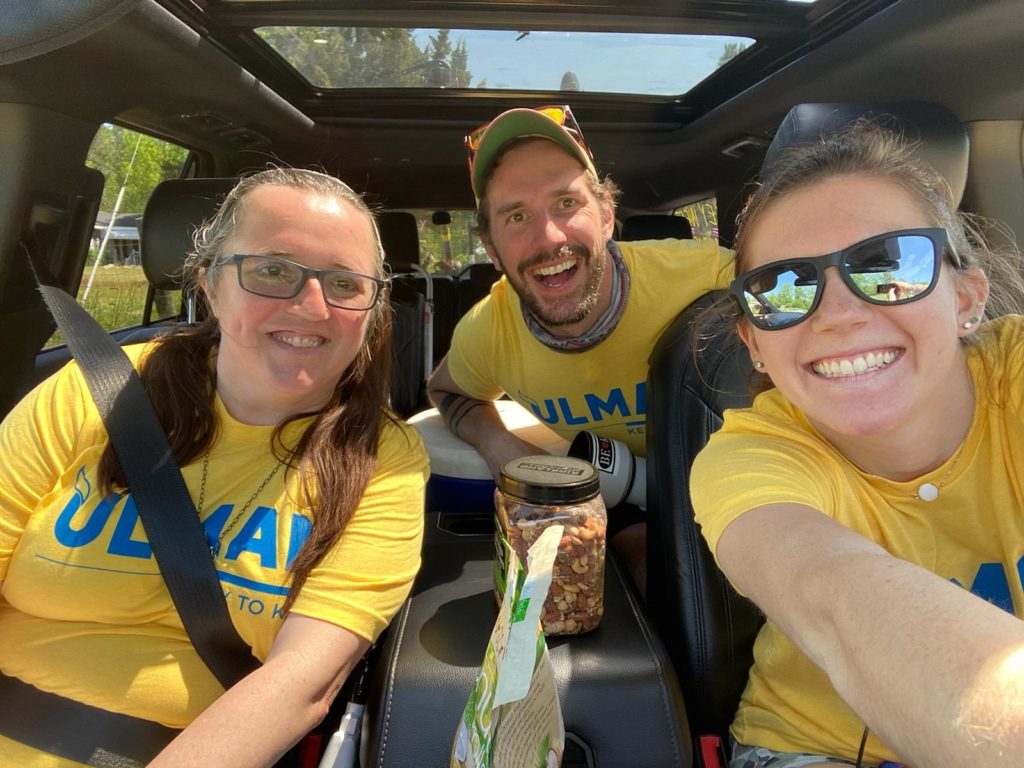 The ride from Ft Lauderdale to Key West I was part of the SAG Van.  This van carries all the supplies and makes sure everything is ready at the hotel.  We did our dedication circle all together before Averil and myself rode on ahead.   I dedicated this final day to Josh and the members of the 173rd Airborne Unit.   We all met back up at the Southernmost Point to cheer in the riders as they rode in.   One of the drivers had also deployed to Afghanistan with the Canadian Army and I asked him to help me hold the flag at the Southernmost Point.  He was very touched by this gesture and I was happy to have another veteran hold the flag with me.  Being there beside the beauty of the ocean I thought of Josh and also of Eric Haury who had been lost at sea while spear fishing in Costa Rica.  His mother spread his ashes off the coast of Florida.  Although Eric did not lose his life due to cancer his death was emotional for me as it happened two years and 1 day after Josh's passing in January 2020.  May we never forget our loved ones and always say their names.